For a better user experience, we recommend that you create an account, or login if you already have one.
If you prefer it the old fashion way, you can use the form below.
The OEM license will allow you to access all UVK features.
Note: This type of license will only work in one PC. To get started, just fill out the form below.

How to get your hardware fingerprint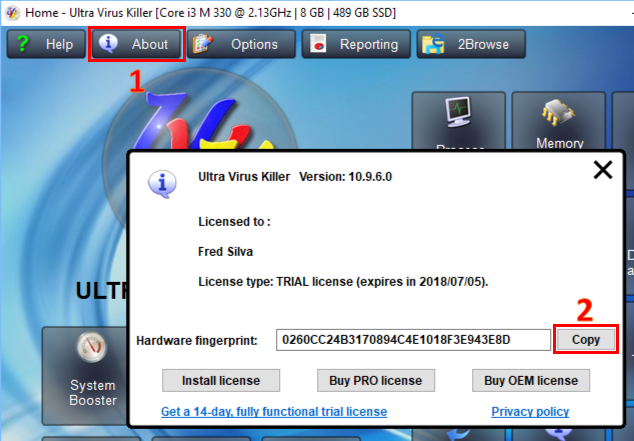 1. Launch UVK and then press the About button, at the top of the Window.
2. In the informational dialog box, press the Copy button, to copy the hardware fingerprint text to the clipboard.
3. Paste the copied text in the Hardware fingerprint field above. If you're purchasing from a different device, you can manually enter the hardware fingerprint into the corresponding field.