Ok, thanks for the logs. there's one more thing I'd like you to do:
Open UVK and go to the
Scan and create log
section.
Uncheck the following lines:
Contents of C:, Application data and Program files
Lsa providers and Blocked hosts
Recent files
Check
Show Microsoft files
, in the right pane.
Click the text box under Custom, and paste the following code:
Code: Select all
<Reg>
HKEY_LOCAL_MACHINE\SOFTWARE\Microsoft\Windows\CurrentVersion\Run
HKEY_CURRENT_USER\Software\Microsoft\Windows\CurrentVersion\Run

<Dir>
%AppData%\Mozilla
%AppData%\Mozilla\Firefox
%LocalappData%\Mozilla
%LocalappData%\Mozilla\Firefox
It should now look like the picture below: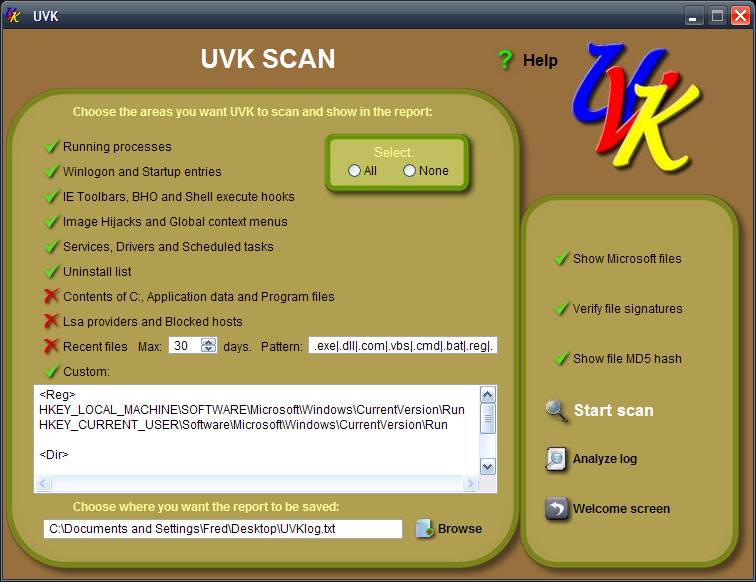 Click
Start scan
This scan will be very fast, will take less than a minute.
Please send me the new
UVKLog.txt
file in your desktop.
Thanks